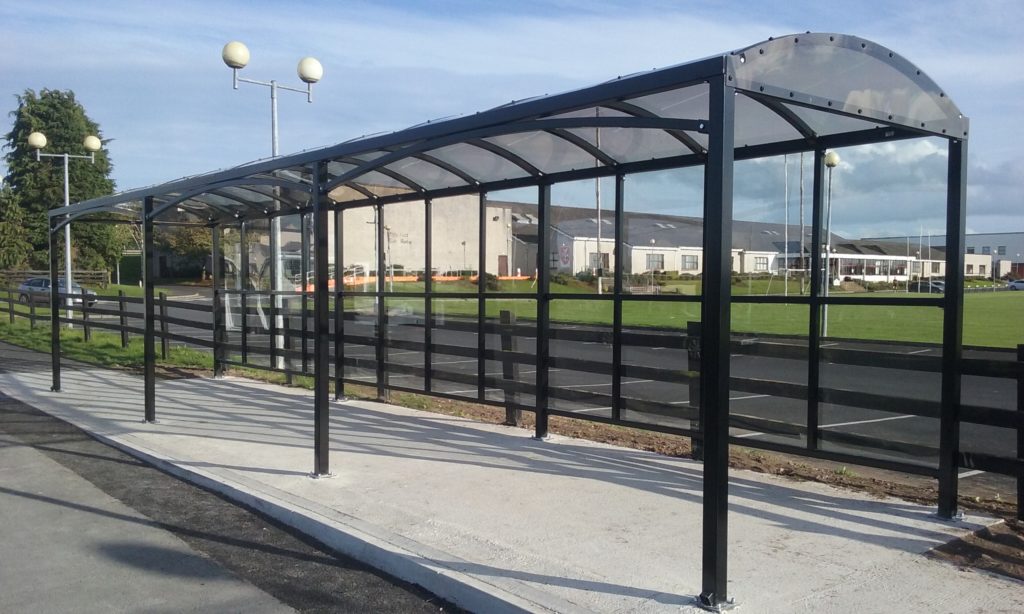 Shelters Engineering is a leading supplier and manufacturer of quality commercial and domestic steel structured canopies, smoking shelters, bus shelters, bike shelters, bicycle racks and covered walkways. Capitalising on our many years of experience, we are able to offer solutions for a wide variety of project designs, locations, environmental requirements, and budget criteria.
Our extensive knowledge of materials and the finishing processes we use, ensure that we supply quality products that meet both design and function requirements for all locations.
Shelters Engineering is 100% irish owned. We are based in Munster and deliver and install throughout Ireland.